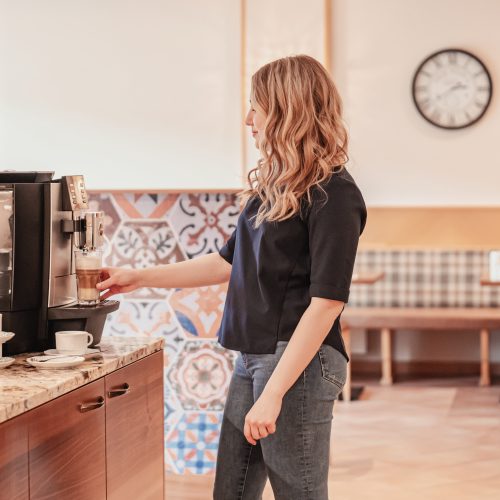 Breakfast
Homemade breakfast
Regionality. Handmade. And so much taste.
Breakfast is an exceptional highlight in our Hotel Garni. Regionality is not just a word here, but a matter of course. Here, the breakfast egg still comes from our own happy chickens, there are homemade jams, and the smell of freshly baked cake wafts through the entire house in the morning. At Villa Thermale you can still experience genuine personal service – and so much attention to detail.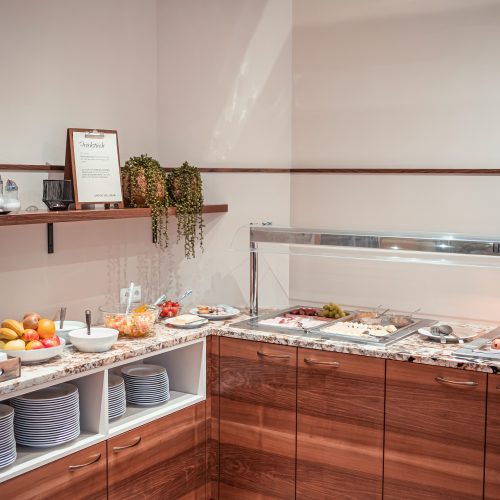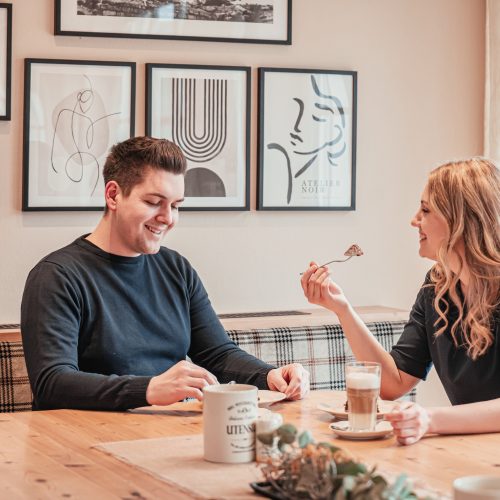 Breakfast time
7.30 till 9.30
The day starts at Villa Thermale with a smile, the smell of coffee and fresh pastries, a well-balanced regional breakfast buffet and lovingly laid tables in our sun-drenched breakfast room. Filter coffee is served at the table upon request, an espresso machine can be found at the buffet. We are happy to accommodate special requests or allergies, but we kindly ask you to let us know when you make your reservation.
Warning: Trying to access array offset on value of type bool in /home/.sites/1/site9256799/web/relaunch-2021/wp-content/themes/villaThermale/template-parts/blocks/text_image_left/text_image_left.php on line 6 Warning: Trying to access array offset on value of type bool in /home/.sites/1/site9256799/web/relaunch-2021/wp-content/themes/villaThermale/template-parts/blocks/text_image_left/text_image_left.php on line 6
Homemade delicacies
Homemade jams from fruit from our own garden
Homemade spreads
Fresh herbs from the garden
Seasonal fresh fruit from the garden (or from regional farmers)
Daily fresh fruit salad
Homemade pastries
Eggs from our own chickens (partly purchased from Unterlammer farmers)
Various egg dishes (eggs from our own chickens)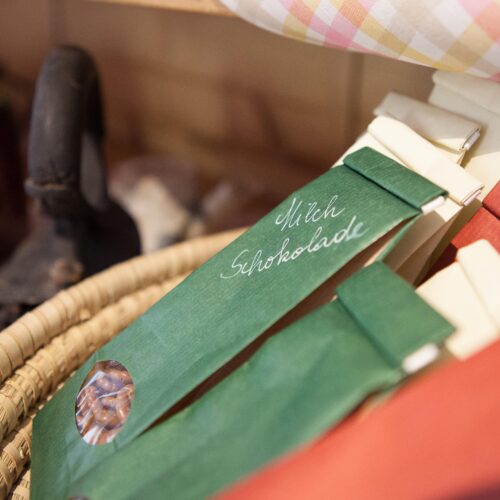 Regional specialties
Apples from the fruit farm Hartreil in Riegersburg
Milk, yogurt and curd cheese from Milchhof Wurzinger in Fehring
Fruit juices from Obsthof-Kaufmann in Raabau (from the glass bottle)
Honey from beekeeper from Unterlamm
Muesli from the oil and grain mill Berghofer in Fehring
Several types of cold cuts
Bread rolls and pastries from the Hütter bakery in Jennersdorf